Speaking up.
I'm a group facilitator specialising in team building, strategic planning and the transformative power of a 'speak-up culture' at work.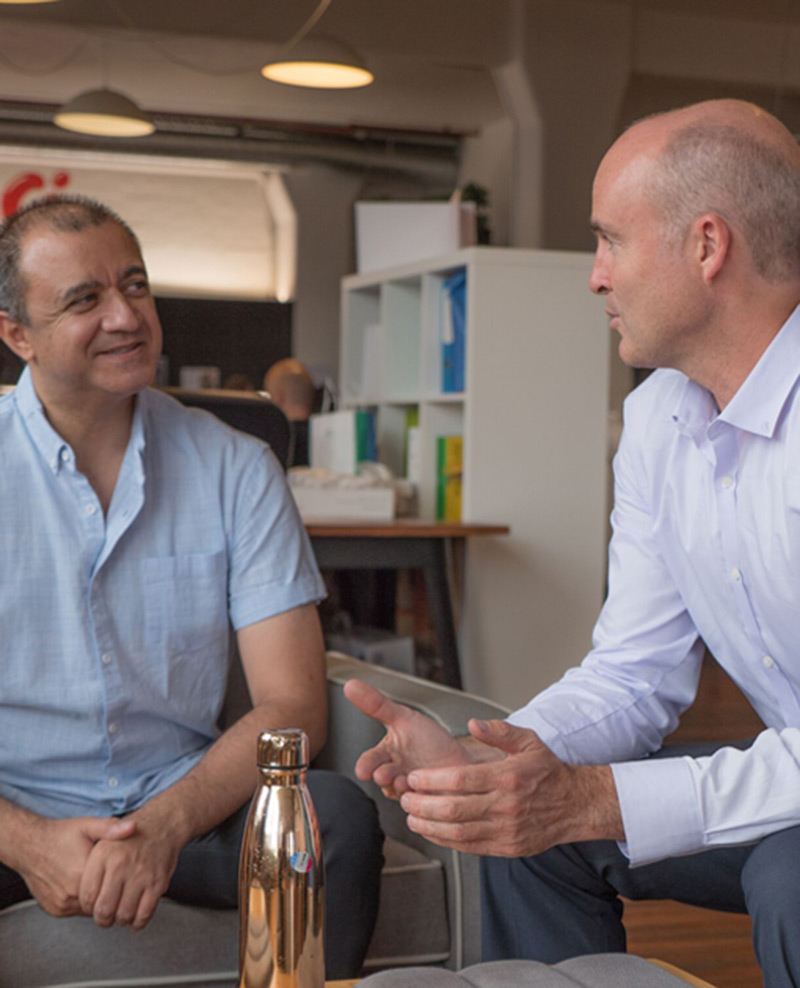 Inclusive leaders create a 'speak-up culture' where everyone feels welcome and free to share.
I've been facilitating groups for over twenty years, helping  organisations big and small build stronger teams, create a speak-up culture, improve communication skills and plan strategically.
Formally trained in Group Facilitation (Adv. Dip. Group Facilitation, MBTI, TMS) with a background as a health professional, I have a deep understanding and personal appreciation of wellbeing and the importance of keeping people moving, engaged and having fun at work.
HAPPY CLIENTS
What my clients say
It has been a privilege working with so many courageous, generous people over the last 20 years. I've learned so much about vulnerability, self-awareness, our human desire for connection and the need to be heard. Here's some of the nice things they have to say:
Kate Simkovic
ACSEP Chief Executive Officer
I have been lucky enough to have experienced David's facilitation skills on two occasions with our Board and have been impressed with his ability to bring us all along, engage our input, keep us to task, tie a multitude of complexities together and enable great outcomes. David has a wonderful way with people, he is relaxed yet highly professional and fits our organisational culture perfectly.
Thanks so much for your tremendous facilitating over the last couple of days. I especially thought the activities around connecting with each other and getting to know each other, plus the brief roles session, were spot on and just what the group needed.
Claire Waters
Villa Maria
The Training by David Hall over successive years for our Volunteer Program Coordinators was always well received and improved team understanding and bonding. This improved workplace culture, it also improved productivity as well.
Steve Ray
Groupwork Institute of Australia
David has a great way of connecting with a group. His listening skills help create a sense of safety that allows the entire group to go deeper so that its purpose can be revealed and met. His sense of fun adds to the lightness that allows people to feel its ok to take risks and try new things.. a rare talent.
Margo Lockhart
Freelance Facilitator, Melbourne
Dave is a natural and highly skilled facilitator. He connects with people in a very real way and he guides any group with subtlety and ease. His directions are always clear and articulate; and his personable manner and flexible approach make people feel at ease and open with him. He is always highly professional in his approach, and reflective of himself and the group processes.
Paul Majewski
Simply Silence Meditation Group Coordinator
The Simply Silence meditation network participated in a strategic planning process facilitated by David Hall. This process was of great assistance in the planning and implementation of the expansion of our group's operations, both nationally and internationally. David assisted us in clarifying our aims and objectives and put plans in action to help achieve them.
Brad Stevens
Director CFO Align
We've had David facilitate different topics for us over the last 8 years and our team are always energised and learn new things from the group facilitation